Teeth Whitening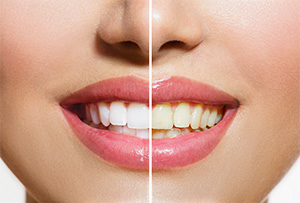 Today's teeth whitening treatments are so easy, convenient and affordable that they've become a regular part of everyone's beauty routine. If you haven't tried one yet, you'll be happy to know that you have plenty of choices.
Today's teeth whitening treatments are easy, convenient, and affordable. We are pleased to offer an at-home teeth whitening kit. The professional grade teeth whitening kit produces excellent results over a longer period of time. This "home kit" is customized for your mouth. We fabricate the kit for you in about one week, after a brief appointment for a set of impressions. Once you have depleted the whitening agent you can purchase more syringes at any time for "touch ups". Be sure to ask us about it!
Cosmetic Dental Bonding
Cosmetic dental bonding is a versatile and affordable way to improve the appearance of chipped teeth, stained teeth and gapped teeth. As one of the most conservative cosmetic dentistry treatments around, cosmetic dental bonding requires little to no prepping and preserves most of the natural tooth structure. And it's fast, too! Dental bonding usually takes just one visit to complete.
Porcelain Veneers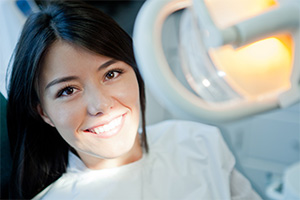 Years ago, smile makeovers involved multiple dental treatments over a period of several months. That's no longer the case, thanks to porcelain veneers. Porcelain veneers are ultra thin shells made of translucent porcelain that can be bonded to your teeth for cosmetic purposes. Extremely versatile and durable, porcelain veneers are an excellent option whether you want a total smile makeover or need to cover a chipped tooth, mask a cracked tooth, or close gaps between your teeth. They require little to no prepping and can often be applied in just one dental visit!