Meet Our Oral Surgeon, Dr. Apel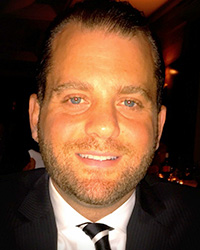 Apel Keuroghlian, M.D., D.D.S.
Board Certified Oral and Maxillofacial Surgeon
Dr. Apel Keuroghlian graduated from UCLA. His career began with a biomedical/biochemical engineering degree from the University of Southern California, where he graduated among the top of his class. Throughout his undergraduate education in engineering, "Dr. Apel" researched the effects of the different surface characteristics of implants and their integration with bone. He later decided to further his education by obtaining a dental degree from USC. While at the USC School of Dentistry, Dr. Apel received several endowed scholarships for academics/research including the California Dental Association research scholarship and academic scholarship as well as the Class of 1964 endowed scholarship. He once again graduated amongst the top of his class. Dr. Apel enjoyed the surgical aspect of dentistry while in dental school and decided to further his education In Oral and Maxillofacial Surgery at UCLA which includes a Medical Degree from UCLA as well as a internship certificate in general surgery. He currently holds a faculty position at UCLA as well. Dr. Apel truly enjoys what he does and is committed to enhancing patient care by integrating his engineering, dental and surgical skills and education. He hopes to pursue research in the future, but is dedicated to patient care as his first priority.
Dr Apel is married and has two children. Dr. Apel is fluent in both English and Armenian. When not working, Dr. Apel enjoys travelling, skiing, playing basketball and spending time with friends and family.
Rialto Dentist | Rialto Family Dental Center | Patricia Pompa DDS